Your "ONE STOP SOLUTION" for ALL your E-WASTE concerns.
Specializing in the Recycling of Electronic Equipment ( E-WASTE ) in a secure, reliable and environmentally friendly way.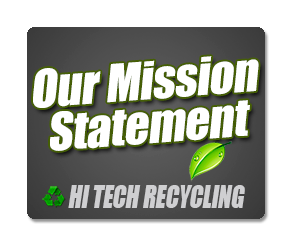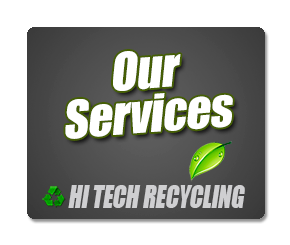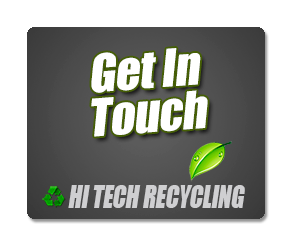 Hi-Tech Recycling is committed to maximize the reuse and recycling of electronic waste products received for further processing, with a commitment to continually improve its processes, to minimize pollution and to comply with applicable legal requirements.