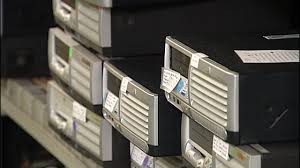 Hi Tech Recycling's Asset Management Service (AMS) is designed to recover residual value and provide refurbishment or secured IT disposal routes, depending on the clients' requirements.
We have considerable expertise in refurbishing and remarketing of End of Life (EOL), excess, obsolete components and products.
We find the best prices and solutions to maximize the financial returns and allow clients to recoup a significant portion of their IT asset disposition costs.
Our services allow our clients to maximize the return on investment by identifying customized solutions for your surplus assets.
Services Include:
Evaluation and purchase of re-sellable telecommunication, data communication and computer equipment

Audit and assessment of equipment providing explicit details including serialization

Refurbishing and upgrading equipment that has market demand

Marketing and sale of reusable equipment
Our core strength is the ability to design a customized asset recovery and electronics recycling solution that meets your needs.
Through years of experience we know what works and more importantly, what doesn't.